Suffering from foot, ankle or heel pain?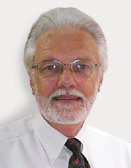 Bruce Smit, DPM
Podiatrist Bruce Smit, DPM of Frankfort Foot & Ankle Clinic is committed to increasing his patients' quality of life by providing excellent foot and ankle care. Serving the surrounding communities of Frankfort, IL, Dr. Smit's practice treats a variety of conditions including general podiatric concerns, foot injuries, ingrown toenails, and hammertoes. He also specializes in wound care, diabetic foot care, flat foot surgery, custom orthotics, and sports medicine.
Frankfort Foot & Ankle Clinic accepts most insurance plans and welcomes new patients. If you have any questions or would like to schedule an appointment, call our office today!
Frankfort (815) 469-3211